Probate Services to Solicitors and Executors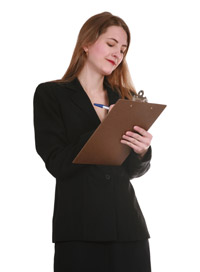 If you are a professional legal representative of a deceased client, or a family member or Executor, you may consider that certain aspects of the process of handling the estate could be extremely time consuming and potentially less cost effective if you have to attend to all the matters personally.
girlmonday2friday can take care of those aspects for you, liaising with you and keeping you fully informed, so that you are free to handle the legal issues.
Services to solicitors and executors include:
No obligation visit to assess requirements
Cataloguing paperwork and personal effects
Establish if contacts need to be advised
Arranging disposal of chattels:

to beneficiaries
liaising with appropriate auction houses
by donation to charities
by house clearance
by recycling

Arranging and overseeing market appraisals of property and chattels
Project managing where property requires attention prior to disposal
Liaising with property agents and solicitors to assist with a smooth sale process
We are here to help and can do as much or as little as is required.