girlmonday2friday offer a bespoke, professional, business and personal service dealing with many of the practical aspects of the transition into long term care, Court of Protection Deputy-ships, or bereavement, providing a very cost effective and professional service for solicitors, families or friends. We have over 30 years involvement with the care sector, so are well placed to provide the support which is so vital. We offer complete confidentiality, integrity and experience.
Examples of the services we offer include:
Assistance with the sourcing of a suitable and appropriate care home
Regular visits to residents in an advocacy/companion capacity
Personal shopping and organisation
The cataloguing of documents, personal effects and house contents
Liaison with families, advisers and, where appropriate, beneficiaries
Working with solicitors/executors to ensure bequests are handled as intended
Obtaining valuations of property and chattels
Disposal of house contents and chattels where required
Preparing the property for marketing
Overseeing the disposal of the property
Legal firms we have provided support services to include: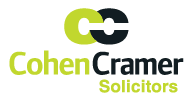 In addition to this, we are providing support to a growing number of private individuals and families, where they need a helping hand to deal with the practical issues and have no experience to draw upon, to make the process as smooth and untraumatic as possible. We can offer independent and unbiased advice and assistance in what can be difficult circumstances.