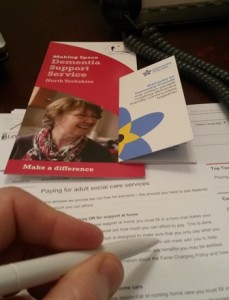 We have over 30 years experience of the care sector and can assist with arranging home care where required or, where an elderly or infirm client, or relative, may need to move into a care home, or nursing home, we can help with sourcing one which provides an appropriate and suitable type of care, manage the process of moving and, once they are in residence, act in an advocacy capacity if required, arrange to carry out personal shopping, clothes buying and labeling, cataloguing the person's effects and making sure that important documents are sent to their solicitors.
We speak to agencies to coordinate aspects such as council tax exemptions, and consolidate utilities and other bills to be passed onto you, most of the things which can be time consuming and difficult, particularly if long distances are involved.
In addition, Fiona can act in an advocacy role, liaising with statutory bodies, relatives, solicitors and family members, to ensure that appropriate and beneficial care is delivered. Understanding the processes involved, from many years experience, Fiona is well versed in the many diverse aspects of this stage of life, which can be stressful and daunting.
How we can help
With the move:
Source a suitable care setting
Arrange taster stays
Manage the transfer process
Arrange the physical move
Liaise with Social Services/NHS
After the move: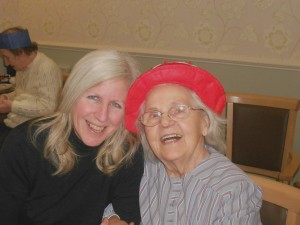 Act in an advocacy capacity
Maintain regular visits
Carry out personal shopping
Liaise with solicitors
Deal with personal effects
Arrange property clearance
Manage property maintenance
Manage property disposal
At this trying and emotional time we are sympathetic, caring and understanding, whilst being professional, efficient and thorough. We work on a flexible basis to provide assistance as and when required.