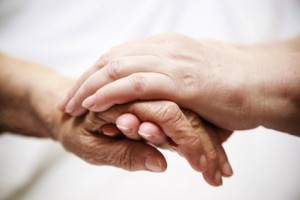 Such a personal situation cannot be covered by simply listing the support we can provide, and we have no intention of attempting to do so. Rather, a brief resumé of a recent situation will illustrate the compassionate and supportive way in which Fiona handled the role required.
"I was recommended by Clarion, a client firm of solicitors, to an elderly lady who had full capacity and who had decided that she was unable to cope in her own home. I found her a care home she felt was perfect for her and I helped her move in after a short stay in hospital. She had no friends or family and so I collected her from hospital, collected all the personal items and clothes, etc. which she wanted around her and settled her in to her new environment.
Regretfully a short time after moving to the care home, she was diagnosed with terminal cancer and, working with her solicitor who had power of attorney, we ensured that her care was handled as required and I became an advocate for her, being available when she needed me.
Before she became too ill, one of her wishes was to go for a drive up into the Dales and so we drove through Nidderdale and she enjoyed the sights for the last time. We also stopped for a "World Famous Ripley Ice Cream" which was a first for her.
Sadly, her condition deteriorated rapidly and I spent much of the time with her, simply holding her hand, writing letters for her and generally being her friend. She had a wrist watch which had been her mother's and which needed repair which I arranged in time for her to be able to wear it for the last few days. I was with her until very close to the end of her life and I was glad that I had helped make her last few weeks as comfortable and stress free as possible.
---
"Fiona assisted an elderly client of ours at a very difficult time in her life. The client was alone and needed assistance with her daily living as well as important companionship.  She assisted with all aspects of her life including a move from her home (where she had lived all of her life) into a care home which was handled with the utmost respect and sensitivity. The client fully appreciated everything Fiona helped with and her service continued even after she settled in the care home, providing assistance and friendship."
Stephanie Parish, Clarion Solicitors